Pelvic Floor Dysfunction: The Facts, Research, and Treatment
Details

Written by

Heather Jeffcoat, DPT

2494 Views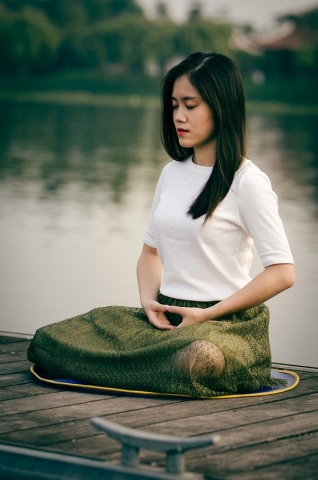 First some facts about pelvic floor dysfunction:
Nearly one in two women experience painful sex.
One in three women suffers from urinary incontinence.
40% of all women and 50% of childbearing women have pelvic organ prolapse.
Because I'm a fan of scientific data, this isn't the first time you've seen the truth by the numbers in this space.
Rarely, though, do I get to talk about a 'study of many studies' like the one published in Sexual Medicine Reviews.
Here's an unsurprising conclusion:
Millions of women worldwide are impacted by pelvic floor dysfunction."
The medical community has a collective term for all the conditions I mentioned and many more – Pelvic Floor Dysfunction (PFD). The researchers on this team weren't interested in breaking new ground (at least, not with this article). Their focus was on the very thing that keeps me motivated professionally and personally – the effect of pelvic floor dysfunction in ALL its forms on a woman's sex life, and the medical interventions most likely to help.
Keep reading for my take on some of their key takeaways.
PFD has been shown to have a negative impact on women's social, physical, sexual, and psychological well-being."
World Health Organization studies estimate sexual dysfunction affects 30-50% of women at some point in life. These researchers found the number rises to 50-83% in women with pelvic floor disease. However, they noted, "personal shame and social taboos still prevent open discussion on the topic". In my years of practice, I've seen (and successfully treated) many different types of PFD; yet the one thing almost all my patients have in common is the belief that they're alone in their struggle and fundamentally flawed.
If you suffer from any form of pelvic floor dysfunction, you aren't broken; our culture is. Your problem isn't in your head, it's in your muscles (or your fascia, or the nerves, or ligaments – either way, I GOT YOU!). And the point of naming it isn't to label you; it's to improve your social, physical, sexual, and psychological quality of life.
Despite the high incidence of pelvic floor dysfunction… it is clear that more research is required; training of doctors in this field is also a priority."
Among the data were national surveys in the United States and the United Kingdom that revealed only 22% of gynecologists regularly screen women for sexual dysfunction and 23% never do. Their biggest barriers? Lack of time and training. I've met (and educated) many of these doctors, and I've treated thousands of their patients. If your gynecologist doesn't ask you about your sex life, tell them about it – especially if you have concerns or problems. If they can't provide solid, medically-based follow-up, and especially if they tell you it's all in your head, it's time to find a new doctor.
Better yet, call a pelvic health physical therapist that specializes in female sexual dysfunction.
Why?
Pelvic floor muscular training has been shown to improve sexual desire, performance, and the ability to achieve orgasm… reduce incontinence and increase sexual satisfaction."
The research team found solid clinical evidence of all those benefits and more, even though pelvic floor physical therapy research is still limited compared to the data on surgery and other approaches to treating pelvic floor dysfunction. (They also concluded that most of the surgical studies focused on anatomical fixes more than increased sexual function.)
One more time – pelvic floor muscles are muscles. There's no better expert than a physical therapist, and no physical therapist would recommend surgery as a first response to muscle issues anywhere else in the body. I've used pelvic floor physical therapy to treat countless cases of pelvic floor dysfunction without surgery; I've even used it to help correct problems caused by unnecessary surgery. And my focus is always on sexual function and well-being since that's why most of my patients seek me out in the first place.
Treating your pelvic floor dysfunction
If you've been diagnosed with any type of pelvic floor dysfunction – or if you struggle with painful sex, pelvic pain, or incontinence – Femina PT can help. We've been at the forefront of women's and pelvic health physical therapy for years, and we're always on top of the latest research in the field. Most importantly, we're committed to helping you have the fulfilling, pain-free sex life – and total life – you deserve.
References
Verbeek M., Hayward L. 2019. Pelvic Floor Dysfunction And Its Effect On Quality Of Sexual Life. Sexual Medicine Reviews 7:4 559-64
** This information is for educational purposes only and is not intended to replace the advice of your doctor. **