Painful Sex: The (Actual) Mind-Body Connection
Details

Written by

Heather Jeffcoat, DPT

1111 Views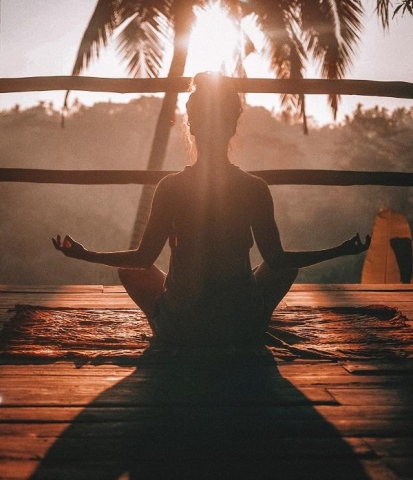 Exploring the Mind-Body Connection to Painful Sex
Pain during sex isn't in your head… but it can 'get into your head'.
The medical community recently had a major a-ha moment about painful sex. It's something the women who suffer from it have always known – but the results of a recent study about it could be a game-changer for treatment.
Whether you have a clinical diagnosis like vaginismus or dyspareunia, or you just know that sex hurts, painful sex is a common problem - almost half of all women will experience it at some point in life. More than 20% of premenopausal women say sex is painful; the prevalence is higher in women under 30. For some, it's difficulty during intercourse; for others, it's significant pain upon penetration. Still, others may not be able to experience penetration at all.
For years, doctors told women the pain was 'all in their heads'; a conclusion that not only misdiagnosed the problem but also led to scattershot psychological and physical 'treatments' – from a glass of wine with sex to surgery - that did more harm than good. The emergence of women's physical therapy focusing on sexual function has helped the medical community understand the pain is real, and it's often in the pelvic floor muscles. But there is no denying that painful sex takes an emotional toll on every patient.
Results from Research on the Mind-Body Connection and the Impact on Painful Sex
Inspired by an increased focus on the mind-body connection regarding general pain management, European researchers recently looked at the connection between the physical and psychological aspects of painful sex. Their study – the first of its kind, believe it or not! – followed a group of women aged 25-76 years. They were selected from among participants in a broader study about female sexual health who also reported sexual pain, and the results were further compared to other studies about chronic pain in general. Here are just a few key takeaways: the physical pain is real. The team concluded that multiple medical conditions can lead to painful sex, including "endometriosis, muscle tension, pelvic infection, pelvic injuries, pelvic trauma". The pain can be localized in the genitals or felt more widely throughout the pelvic region and other parts of the body. Sex shouldn't hurt. If it's painful for you, any one or more of these treatable issues could be the cause. Don't assume it's all in your head, and don't let a medical professional convince you that's the case. Ask them to screen for every possible physical cause. The psychological risk is real, but it's not 'one size fits all'.
Past research shows that "untreated anxiety, depression, stress, and/or a history of sexual and physical abuse" are just a few of the psychological and social risk factors for sexual pain and other kinds of sexual dysfunction. But these researchers focused on just three specific psychological issues reported along with painful sex – depression, fear/avoidance, and pain catastrophizing (the mind's tendency to magnify the pain or inability to stop thinking about it). For each category, and even within categories, they found differences between the type and severity of physical pain, the amount of time it lasted, and which treatments worked best. Their conclusion – psychotherapy is often helpful in addition to physical treatments in much the same way it helps patients deal with other types of chronic pain. And, just like in those non-sexual cases, there is no benefit to figuring out which symptom came first. As they noted, whether a psychological symptom "represents the cause or the consequence of pain", treating it is key to managing the pain itself.
Early Intervention and Treatment Are Important in Addressing Painful Sex.
Early intervention and treatment are important. A unique part of this study was the researchers' decision to look at short-lived pain (painful sex within only the previous four weeks) and chronic pain (painful sex from four years to throughout a woman's sexual history). Of course, different issues led to different outcomes; however, women with higher levels of short-lived sexual pain tended to report that later painful sex was magnified, and/or that the pain became chronic. The team highlighted their recommendation of "early intervention to decrease pain levels in order to prevent chronification or magnification of pain".
If you suffer from painful sex, the struggle is real – in both the physical and the psychological sense. But what matters most is getting a real diagnosis and treatment targeted to your needs as soon as possible. At Femina PT, we are happy to refer to and work with our trusted network of mental health professionals who understand the many dimensions of sexual pain… while we also work with providers to diagnose and treat your physical symptoms. Don't wait to reach out for help. The sooner you get started on your journey to healing, the easier that journey will be for your mind and body.
Click here to schedule an appointment with one of our therapists and get your sex life back on track!
References
Burri A., Hilpert P., and Williams F. 2019. Pain Catastrophizing, Fear of Pain, and Depression and Their Association with Female Sexual Pain. The Journal Of Sexual Medicine 17:2 279-88.
** This information is for educational purposes only and is not intended to replace the advice of your doctor. **