What are Occupational Therapy and Pelvic Floor Therapy?
Details

Written by

Nancy Hoi Wong OTD, OTR/L, RYT200

Hits: 2365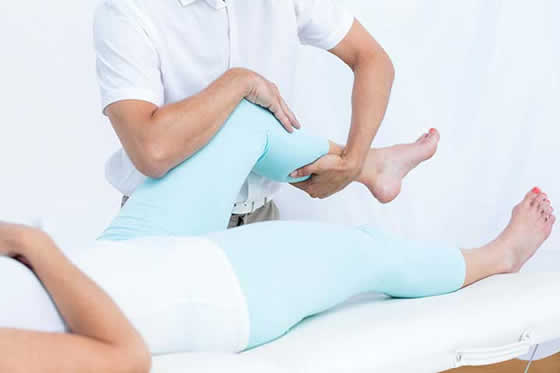 Wait, you're not a PT?
I often get questions from clients regarding how my training as an occupational therapist differs from my physical therapist co-workers here in the office. Today's blog is a little overview.
What is Occupational Therapy?
Occupational therapy is defined by the American Occupational Therapy Association (AOTA) as "the therapeutic use of everyday life activities (occupations) with individuals or groups for the purpose of enhancing or enabling participation in roles, habits, and routines in home, school, workplace, community, and other settings" (American Occupational Therapy Association, 2014).
Occupational therapists are trained to consider the relationships among people, their valued activities (sex, school, family, sports, work, etc.), and the environments around them.
Pelvic floor disorders are multifaceted and affect a person's function in many ways; pain with sex can affect relationships, bladder and bowel problems can affect the way someone travels around their community (cruising from bathroom to bathroom, avoiding areas where there are no bathrooms), and chronic pelvic pain can affect engagement in different activities including exercise and work.
Since occupational therapy practitioners are trained to address issues which have multifaceted etiology and impact, pelvic floor disorders are a natural practice area for the field of OT.
Credentials, training, and skills of pelvic floor therapists
Two recent articles published in International Urogynecology Journal and in Neurourology and Urodynamics talk about the positive outcomes of treatment with trained pelvic floor therapists. To become a trained pelvic floor therapist
Credentials
Often times, pelvic floor therapists are either physical therapists (PT) or occupational therapists (OT). Both occupational therapy and physical therapy practitioners undergo coursework that covers topics from anatomy and kinesiology, to neuroscience, and the evaluation, treatment, and management of common diagnoses. They are also trained to catch common signs and symptoms, and red flags of other medical issues like infection, suspected masses, dermatological issues, and orthopedic issues to name a few.
You may have noticed all the letters after my name as well as the other pelvic floor therapists I work with. What do those letters mean?
OT, MOT, MSOT, or OTD: These letters represent the degree that your occupational therapist earned. Occupational therapy programs have evolved over time, requiring at first bachelor's degrees, then master's degrees, and now transitioning towards doctorate degrees. MOT or MSOT indicates a master's degree in occupational therapy. OTD indicates a doctorate of occupational therapy.
PT, MPT, MSPT, or DPT: These letters represent the degree that your physical therapist earned. For many years, physical therapists earned a bachelor's degree prior to becoming licensed. Later, schools transitioned to master's degree programs. The letters MPT or MSPT indicates a master's degree in physical therapy. Most programs today now train therapists for a DPT degree, which stands for doctorate of physical therapy.
Pelvic Floor Specific Training
In addition to getting degrees in either OT or PT, your pelvic floor therapist has advanced training in the area of our expertise: the pelvis! Pelvic floor therapists learn about the bony structures of the pelvis, the muscles in side and surround the pelvis, the nerves, tissues, and organs of the pelvic area. Of course the pelvis is not an island, and your pelvic floor therapist will have learned knowledge about the other systems that may affect the pelvis: the GI system, bladder function, muscle movement patterns, the fascial system, the nervous system and its affect on pain, sexual response, and much more.
With all of this extra training, pelvic floor therapists are better able to understand the issues that complicate and contribute to your dysfunction. With holistic knowledge of the pelvis and the systems that affect it, pelvic floor therapists can then design a treatment plan that is personalized to you and your issues.
Diagnoses Treated
Both physical therapists and occupational therapists with advanced training in pelvic floor issues treat the following conditions:
Our clients often see a team of different practitioners to help them treat their whole systems. These teams often include an OB/GYN or a UroGyn, pain specialists, massage therapists, yoga therapists, dieticians, and others in addition to the pelvic floor therapist.
Get evaluated and treated by a pelvic floor therapist
We recommend you begin your journey by checking in with your doctor. In some states a doctor's referral is required. If your doctor needs more information about pelvic floor therapy, you can call a pelvic floor therapy office to talk to your doctor or look up some articles about pelvic floor therapy to show your doctor. Pelvic floor therapists work in most major hospitals, large clinics, and in smaller outpatient clinics like Fusion Wellness PT/ Femina PT.
Resources
American Occupational Therapy Association. (2014). Occupational therapy practice framework: Domain and process (3rd ed.). American Journal of Occupational Therapy, 68, S1-S48.
American Physical Therapy Association. Appropriate use of designations. Accessed on 10/17/18 at http://www.apta.org/Designations/
Berghmans, B. (2018). Physiotherapy for pelvic pain and female sexual dysfunction: an untapped resource. International Urogynecology Journal, 29(5), 631–638. http://doi.org/10.1007/s00192-017-3536-8
Sun, et al. Comparison of outcomes between postpartum and non-postpartum women with stress urinary incontinence treated with conservative therapy: A prospective cohort study. [Neurourol Urodyn] 2018 Apr; Vol. 37 (4), pp. 1426-1433. Date of Electronic Publication: 2017 Dec 11.