Mental Health and Sexual Pain: Having Sexual Pain Is Not In Your Head
Details

Written by

Staff

4787 Views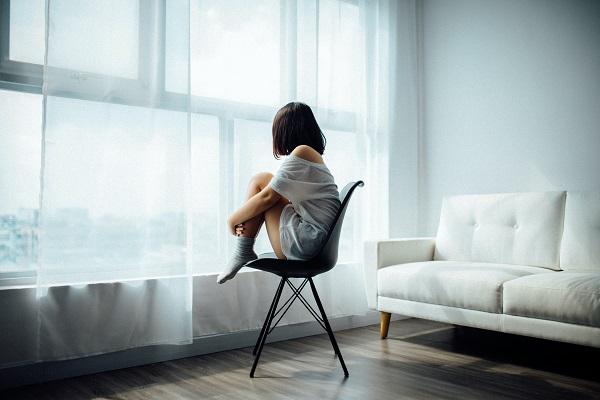 Mental Health and Sexual Pain: Sexual Dysfunction is Not "In Your Head".
We have seen that experiencing sexual pain CAN affect your mental health, and pre-existing mental health conditions can amplify sexual dysfunction.
This article will review the research related to these, but in reading, know that we believe your pain is real and should be addressed from all relevant contributing factors.
A very large range, about 7-46% of Americans may experience painful sex. For some, it may be a one-time painful experience, and for others, it may be every single time. This can have a huge effect on mental health and overall quality of life.
There may be an underlying reason for the pain, such as dermatological issues, perineal trauma from childbirth, chronic UTI or yeast infections, hormonal deficiencies, endometriosis, high pelvic floor muscle tone, etc. Unfortunately, whatever the cause may be, this can cause a cascade of events, and greatly affect our mental health.
One study of older women (aged 50-99) suggested that sexual health is linked more strongly to mental health than to physical function, stress, or age itself. However, the reverse of this is also possible, as those with mental health disorders may be at increased risk for sexual dysfunction disorders. According to Basson & Gilks, psychiatric disease is the most important risk factor for sexual health disorders. More recent research highlights the high possibility that there is an underlying vulnerability to both psychiatric disease and sexual dysfunction.
Depression:
If one has pain while engaging in sexual activities, it is understandable that one would feel frustrated and perpetuate the depressive thoughts. Depression not only may worsen or affect sexuality physically, but it can also affect our sexual arousal and desire, thus affecting our ability to feel pleasure during sexual activity. The Study of Women's Health Across the Nation (SWAN) confirmed history of recurrent depression to be associated with reduced sexual arousal and reduced sexual pleasure. Even in those that are not diagnosed with clinical depression, our moods can certainly affect sexual function and vice versa.
Anxiety:
Not only are anxiety disorders a risk factor for low sexual desire or arousal, there is also research that ties anxiety with difficulties achieving orgasm and experiencing pain with sex. In addition, provoked vestibulodynia is ten times more common in women with a history of anxiety disorders. This may be related to the upregulation of the sympathetic nervous system (think "fight or flight" or "freeze".) When we are more consistently in an upregulated state, sympathetic nerves that are connected to the pelvic floor muscles may cause tension unconsciously. Over time, tense or guarded muscles can develop trigger points, and can create pain with sexual activity.
Conclusion:
Sexual dysfunction is intimately connected with stress, anxiety and depression. Please check out our blog post regarding chronic stress and its impact on your sex life. Of all, depression has the most impact when it comes to sexual function. Treatment should be inclusive and not only include the physical aspect of pain, but also the interpersonal, psychosocial and environmental factors as well. As pelvic floor physical therapists, we can help treat your symptoms physically (pelvic floor muscles, hips, low back, abdominals!), incorporate techniques to help downregulate your autonomic nervous system, and work with you alongside with a mental health professional. As a team, we can help you improve your sexual and mental health!
References:
Basson R & Gilks T. Women's sexual dysfunction associated with psychiatric disorders and their treatment. 2018. Women's Health; 2018;1-16. doi : 10.1177/1745506518762664
Sorenson J. Bautista KE, Lamvu G, Feranec J. Evaluation and Treatment of Female Sexual Pain: A Clinical Review. Cureus 10(3): e2379. DOI 10.7759/cureus.2379
Tayyeb M, Gupta V., Dyspareunia. [Updated 2021 Jun 11]. In: StatPearls [Internet]. Treasure Island (FL): StatPearls Publishing; 2021.
Yazdanpanahi Z, Nikkholgh M, Akbarzadeh M, Pourahmad S. Stress, anxiety, depression, and sexual dysfunction among postmenopausal women in Shiraz, Iran, 2015. J Fam Community Med 2018;25:82-7.
** This information is for educational purposes only and is not intended to replace the advice of your doctor. **