How to Involve Your Partner in Your Pelvic Floor Therapy
Details

Written by

Staff

11540 Views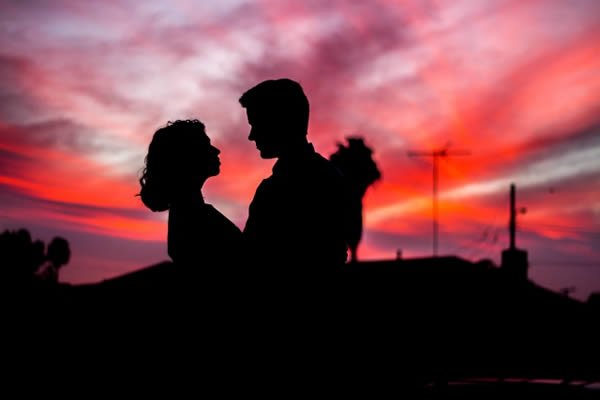 Involving your partner in your pelvic floor therapy may improve your outcomes and your relationship.
Here are some ways you can involve your partner in your pelvic floor physical therapy:
Start Talking About Your Experience.
Both studies and clinical experience have shown that talking to your partner about your sexuality, pelvic floor issues, and sharing the progress you're making in pelvic floor therapy can improve anxiety, reduce pain levels, and bring more intimacy to your relationship. As you transition to sex with your partner, sexual assertiveness will also help you find activities, angles, and positions that feel pleasurable, not painful to you and your partner.
As we mentioned in a previous blog post, a 2016 study by McNicoll et al. suggests that Sexual Assertiveness, or the ability to communicate openly to your partner about your sexual experience, may reduce the pain experienced with provoked vestibulodynia (PVD), increase sexual function, and encourage your partner to communicate you in ways that help boost your sexual health.
What is Sexual Assertiveness?

Sexual assertiveness refers to the degree to which a person is able to openly communicate his or her thoughts, choices and feelings about sexuality. Sexual assertiveness is further defined as being the ability to communicate about three different areas of your sexual experience (Loshek & Terrell, 2014):
Sexual initiation and communicating satisfaction
Ability to refuse unwanted sexual acts
Ability to communicate about sexual risk and history
Gaining skills in sexual assertiveness can be done by practicing with your partner, opening up to friends, or with a sex therapist.
Invite your Partner a Pelvic Floor Therapy Session
Yes, you can invite your partner to a pelvic floor therapy session! I often work with clients and their partners to do basic education regarding pelvic pain, explain the process of therapy, and help troubleshoot positions, timing, and transition to sex. If you are under the care of a pelvic floor therapist, ask your therapist if they are open to having your partner come to a session. You can also contact us for a telehealth session in California (or virtual consultation worldwide).
Show your Partner your Exercises
While some clients may be uncomfortable showing their dilator kit to their partner, as a pelvic floor therapist I'd recommend doing it and early on in your therapy. It's fun to celebrate getting to the next size with your partner and also to keep them up to date on your progress.

Besides your dilator exercises, chances are your pelvic floor therapist has assigned you some pelvic floor stretches, mindfulness practice, breathing exercises, foam rolling, or core stability exercises to go along with your dilator program. Share these exercises with your partner to help build closeness and to share your experience and journey with them.
Share Educational Resources
Recently there has been more educational materials available to share about pelvic pain, vaginismus, and the lived experience of someone with pelvic pain. Here are some favorites:
Play with Your Partner
Pelvic pain can have an effect on quality of life as well as your relationships. Doing other sensual activities together such as sensate focus, partner massage, or even stretching together can help rekindle a sense of physical intimacy with your partner. Sex therapists often work with couples to help find the right exercises for your relationship.
Plan with Your Partner
Transition to sex with your partner requires planning, working together, and practice. As with the case with any new skill, it takes some patience to build confidence, and sex is no exception. Working with your pelvic floor therapist, you can create a transition plan with your partner so that the transition to sex is informed, comfortable, and pleasurable to both partners.
Check out our list of recommended products that can help with the transition to sex: https://feminapt.com/resources/product-recommendations
Also be sure to read our latest article on sexual assertiveness here: https://feminapt.com/blog/sexual-assertiveness-may-reduce-your-pelvic-pain
Resources
Cano, A., & Williams, A. C. C. (2010). Social interaction in pain: Reinforcing pain behaviors or building intimacy? Pain, 149, 9–11. doi:10.1016/j.pain.2009.10.010.
Loshek, E., & Terrell, H. K. (2014). The Development of the Sexual Assertiveness Questionnaire (SAQ): A Comprehensive Measure of Sexual Assertiveness for Women. The Journal of Sex Research, 52(9), 1017–1027. doi:10.1080/00224499.2014.944970
McNicoll, G., Corsini-Munt, S., O. Rosen, N., McDuff, P., & Bergeron, S. (2016). Sexual Assertiveness Mediates the Associations Between Partner Facilitative Responses and Sexual Outcomes in Women With Provoked Vestibulodynia. Journal of Sex & Marital Therapy, 43(7), 663–677. doi:10.1080/0092623x.2016.1230806
Rancourt, K. M., Rosen, N. O., Bergeron, S., & Nealis, L. J. (2016). Talking About Sex When Sex Is Painful: Dyadic Sexual Communication Is Associated With Women's Pain, and Couples' Sexual and Psychological Outcomes in Provoked Vestibulodynia. Archives of Sexual Behavior, 45(8), 1933–1944. doi:10.1007/s10508-015-0670-6
Rosen, N. O., Bergeron, S., Glowacka, M., Delisle, I., & Baxter, M. L. (2012). Harmful or Helpful: Perceived Solicitous and Facilitative Partner Responses Are Differentially Associated with Pain and Sexual Satisfaction in Women with Provoked Vestibulodynia. The Journal of Sexual Medicine, 9(9), 2351–2360. doi:10.1111/j.1743-6109.2012.02851.x
Rosen, N. O., Rancourt, K. M., Corsini-Munt, S., & Bergeron, S. (2014). Beyond a ''woman's problem'': The role of relationship processes in female genital pain. Current Sexual Health Reports, 6, 1–10. doi:10.1007/s11930-013-0006-2.
Smith, K. B., & Pukall, C. F. (2014). Sexual Function, Relationship Adjustment, and the Relational Impact of Pain in Male Partners of Women with Provoked Vulvar Pain. The Journal of Sexual Medicine, 11(5), 1283–1293. doi:10.1111/jsm.12484
** This information is for educational purposes only and is not intended to replace the advice of your doctor. **