Does Vaginismus Create Fear, or Does Fear Create Vaginismus?
Details

Written by

Heather Jeffcoat, DPT

8783 Views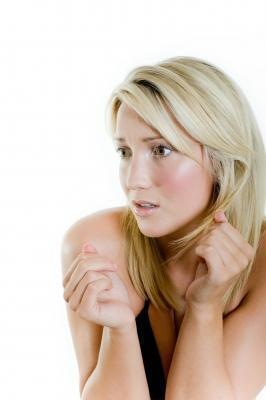 Does Fear Create Vaginismus? Or Vice Versa?
I came across an article that came out last month and it brought up an old question I often muse over--Does Vaginismus create the fear and anxiety in women, or does an underlying fear or anxiety create Vaginismus? As we often say in physical therapy "It depends".
With some of my patients, there is a specific injury or infection that is at the root of their pain. The story is similar whether they were diagnosed with Vaginismus, Vulvodynia, Vestibulitis, Dyspareunia, or a host of many other diagnoses that lead to painful intercourse. For example, a young girl that always wore bathing suits and developed recurrent yeast infections, only to find out that over a decade later she had developed vaginismus. She had no fear or anxiety going in to first sexual encounter, yet she had severe pain. Now, she presents with what I perceive as fear and anxiety. Should she be treated for fear and anxiety? Or just the pain? Or both?
Then, I have a subset of my patient population that admit going into their first attempt at intercourse, they expected that it would hurt. Why did they think this? Usually it is their friends or sister that makes reference to this, so there is already some level of fear or anxiety going into their first experience. Alternatively, some of my patients are brought up in a household where sex is never talked about, or if it, it is always in a negative light. "Sex is bad". Again, this puts a preconceived negative emotion to what would hopefully be a very positive experience.
In the case of the vast majority of the women I've treated over the years, there is an overwhelming physical component to their pain which is clearly made worse by the emotional/psychological component. Just to draw a parallel to other types of muscle-based pains, the same emotional/psychological components are observed in patients with low back pain, neck pain, knee pain and basically any type of pain. If it hurts your back to bend over, you will eventually stop doing that functional activity in order to avoid the back pain. If it hurts your knee to run, you will eventually stop running to avoid the pain. If it hurts to have sex, that too, will cease in order to avoid the pain. People with chronic back pain get anxiety and/or fear around doing certain activities, as do women with sexual pain. Health providers need to end the stigma associated with female sexual pain and point their patients and clients in the right direction.
The best way to treat these women is through a multidisciplinary approach that address all facets: physical and emotional. An important third factor is any potential medical problem, that clearly must be ruled out so the true healing can begin.
Click here for more blog posts on vaginismus and overall sexual health.
Reference:
Curr Opin Psychiatry. 2014 Nov;27(6):4-6-12 (http://www.ncbi.nlm.nih.gov/m/pubmed/25211497/)
Photo Credit: freedigitalphotos.net by Andy Newsom
** This information is for educational purposes only and is not intended to replace the advice of your doctor. **