Cervical Cancer and Recovery | A Pelvic Physical Therapist's Guide
Details

Written by

Staff

2814 Views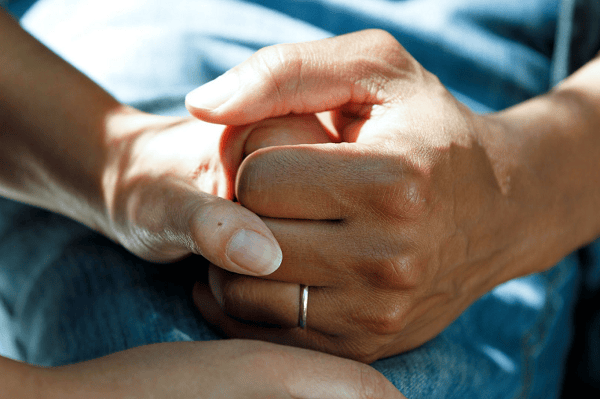 A Pelvic Floor PT Can Assist With Cervical Cancer and Recovery
Cervical cancer is the fourth most common cancer affecting women worldwide.
Luckily there are many wonderful treatments that can stop the cancer, either completely or from progressing further. However, the treatments do come with some unwanted side effects. But there is help and having a pelvic floor physical therapist added to your ervical cancer support team can truly guide you along the way.
Common Cervical Cancer Treatments
Some common treatments are pelvic external beam radiotherapy and/or brachytherapy, which unfortunately can adversely affect women's sexual functioning and quality of life. Radiotherapy especially can cause vaginal stenosis, which is narrowing of the vaginal canal. This is due to radiation effects of collagen deposition, loss of elasticity in the vaginal tissue, and atrophic changes of the mucosa. Unfortunately, 88% of women after radiation will develop vaginal stenosis. As you can imagine, narrowing of the vaginal canal can impede women's ability to tolerate penetrative sexual intercourse or gynecologic exams, for example.
Unfortunately, 88% of women after radiation will develop vaginal stenosis."
Vaginal Stenosis & Your Pelvic Floor Physical Therapist
Dilator training is one way we can try to help prevent vaginal stenosis. One study showed that after pelvic floor muscle training (given pre-treatment) and dilator training (post-treatment) for at least 4 months, women were able to maintain their vaginal integrity and minimize vaginal stenosis. In fact, some women increased their vaginal length and diameter beyond their baseline! Eighteen of the twenty-two women were sexually active by four months after treatment. If you have more questions about dilators, please check out Heather Jeffcoat's book, Sex Without Pain. Dilators are a common tool that pelvic floor physical therapists like to utilize during treatments to help patients reach their goals. If it's localized pain, and not connected to vaginal stenosis, there are other tools like the therawand that can also be helpful. Pelvic physical therapists also can work on the whole body perspective and work on other aspects that can contribute to overall pelvic floor dysfunction leading to incontinence, bladder urgency/pain, pain with sex, constipation, and so on!
Other Side Effects from Cervical Cancer Treatment
Another unwanted side effect from cervical cancer treatments (including surgery, chemotherapy, radiotherapy) is early sudden-onset menopause. Due to its sudden dramatic drop of estrogen, menopausal symptoms are experienced more severely than physiological menopause. If in menopause, the cardiovascular system and bone health are especially important to monitor. The drop in estrogen levels can lead to progression of atherosclerosis. The hormonal drop also puts women at high risk for osteoporosis with an increased fracture risk. Hormone replacement therapy may be helpful in both atherosclerosis and osteoporosis, but must be discussed with your doctor for the best individualized treatment. Check out this fantastic blog post on osteoporosis for more information. Regular weight-bearing exercise, dietary measures (calcium, vitamin D) are helpful to reduce the severity of osteoporosis. Again, physical therapists can definitely help you get started on a regimen so that you are moving and building strength to help promote cardiovascular and bone health.
If for whatever reason, you and/or your doctor are uncomfortable with hormone replacement therapy, there are non-hormonal options available to help counteract menopause vasomotor symptoms:
National Institute for Health and Care Excellence (NICE) supports isoflavones (soybeans, alfalfa, red clover blossom, and Genistein/daidzein found in soy are a few examples) and black cohosh in treating some of the vasomotor symptoms, but does advise women that the "safety of individual preparatory is unknown and that they may interact with other medication."
Vitamin E may help reduce flashes
SSRI/SNRI, gabapentin and clonidine are other prescribed medications that may help with vasomotor symptoms of menopause as well
Exercise and lower rates of vasomotor symptoms have been acknowledged in large observational studies
Pelvic floor PT to help with pelvic floor dysfunction issues related to menopause (thinning of the vaginal tissue, painful sexual intercourse, osteoporosis/strengthening)
As you can imagine, cervical cancer treatments can affect quality of life including pain, fatigue, emotional, psychological and sexual well-being. For more information on having sex after cancer, check out this blog post for more information.. Pelvic floor physical therapists would be a great addition to your support team and help guide you through some of the common symptoms experienced as well as developing an individualized program that is tailored just for you. Give us a call at Femina Physical Therapy.
REFERENCES:
Moss EL, Taneja S, Munir F et al. Iatrogenic Menopause After Treatment for Cervical Cancer. Clinical Oncology 2016; 28: 766-775.
Araya-Castro P, Sacomori C, Diaz-Guerrero P, et al. Vaginal Dilator and Pelvic Floor Exercises for Vaginal Stenosis, Sexual Health and Quality of Life among Cervical Cancer Patients Treated with Radiation: Clinical Report. J Sex Marital Ther 2020; 46:6: 513-527.
"Cervical Cancer." World Health Organization.
** This information is for educational purposes only and is not intended to replace the advice of your doctor. **