Blog: Working with a Doula | The Benefits of a Birthing Advocate
Details

Written by

Staff

1890 Views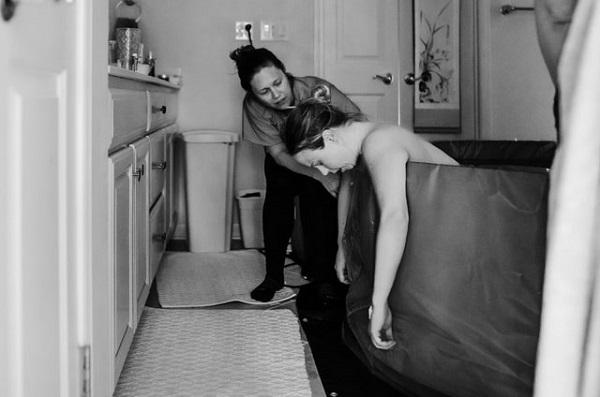 Are You Thinking of Working with a Doula?
Here are some of the benefits
Being a pelvic floor physical therapist, I work with pregnant and postpartum women almost daily. Not having birthed any children yet and currently pregnant, I was curious about the doula process both professionally and personally. So, I attended a wonderful birth doula training program and learned a ton about what working with a doula is all about.
What is a birthing doula?
A doula serves as an activist for women who are birthing. They provide continuous physical, emotional and informational support to the mother and family prior to, during, and immediately after birth. The doula's ultimate goal is to advocate for and elevate the mother's voice. Hospital staff, labor & delivery nurses, family members, and obstetricians/gynecologists are not able to provide in this role because they have other obligations, like focusing on the mother's and baby's medical health and wellness. The doula's extra support is focused on the mother's needs and allows for a safe space for birth to occur, increasing the likelihood of an overall, satisfying birth experience.
Benefits of working with a doula:
Authors of a systematic review that included 15,000 women within 21 randomized controlled trials concluded that having a doula has clinically meaningful benefits for women and infants; furthermore, there are no known associated adverse effects or harm. The authors encouraged that all women should have support throughout labor and birth.
In comparison with those who did not have continuous labor/birth support, those with doula support had the following benefits:
shorter labors
less likely to have a pitocin supplementation
less likely to have epidurals
less likely to have forceps or other assisted devices during the second stage of labor
decreased rate of cesarean section births
giving birth to a baby with a higher apgar score 5 minutes after
Most importantly, improves the woman's satisfaction about the birth itself!
Working with a doula:
Once you have interviewed for the right doula for you, there are usually 2-3 prenatal visits to connect with your birthing doula to discuss various things such as:
the intended place of birth
your vision for your birth
things that you know that can provide a sense of calmness (such as aromatherapy, lighting, sounds)
your priorities/desires for the need for interventions during your birth (pitocin, epidural, etc.)
education about labor itself including the pre-labor, labor progression, how to time contractions, when to transfer to the intended location of birth
breathing practices
help you develop a birth plan
During labor, a doula may:
provide comfort measures: reminding you on breathing techniques, aromatherapy, emotional support, massages for relaxation & pain relief, recommending different positions to promote comfort, and more
advice on questions to ask of caregiver on certain topics
reminding client to ask caregiver questions on procedures different from her wishes
requesting help if birthing partner or baby appear to be under distress
help with woman's partner to allow for improved birth satisfaction (makes sure partner's basic needs are met to help set up success for helping the woman)
Doulas are a wonderful addition to your birth team to help improve the miraculous experience of birth, especially if you are someone that would like to have the least amount of intervention. If you have any further questions about working with a doula, DONA is a great resource to get more information. For more pregnancy related blog posts, click here.
**COVID-19 Note: Due to COVID-19, at this time, there are some hospitals that are only allowing doulas that are certified to be in the birthing rooms. Here's a quick link to find certified doulas in your area.
References:
Bohren MA, Hofmeyr GJ, Sakala C, Fukuzawa RK, Cuthbert A. Continuous support for women during childbirth [PDF]. Cochrane Database Syst Rev 2017, Issue 7. DOI: 10.1002/14651858.CD003766.pub6.
Hodnett ED. Pain and women's satisfaction with the experience of childbirth: a systematic review. Am J Obstet Gynecol 2002; 186(5) S160-172.
Simkin, P. Position Paper: The Birth Doula's Role in Maternity Care (PDF) DONA 2012.
** This information is for educational purposes only and is not intended to replace the advice of your doctor. **