Benefits of Manual Therapy for the Pelvic Floor
Details

Written by

Staff

10838 Views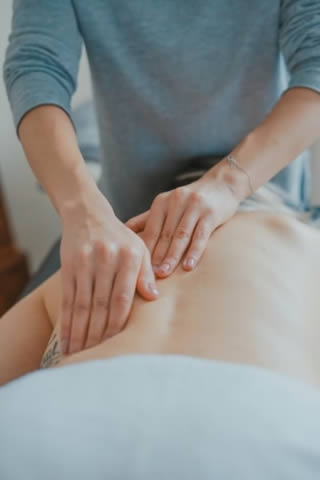 Manual Therapy Skills are an Often Overlooked Aspect of Physical Therapy
In is well documented in journals such as the International Urogynecology Journal and Harvard Medical School that patients see positive outcomes when they receive treatment with trained pelvic floor therapists. One of the most valued skills of a trained pelvic floor therapist is their manual therapy skills.
What is Manual Therapy?
Manual therapy is a clinical treatment approach using skilled, specific hands-on techniques to diagnose and treat soft tissues of the body. Manual therapy is used in a wide variety of rehabilitation settings, on all parts of the body.
Manual therapy can help with:
Increasing range of motion
Improving function
Inducing relaxation
Improving tissue repair
Improving tissue extensibility
Modulating pain
Reducing or eliminating soft tissue inflammation
Improving stability
Facilitating movement
Manual Therapy for Pelvic Floor Muscles
Pelvic floor therapists use manual therapy to treat internal and external soft tissue in the pelvic area to address unwanted tension in the pelvic floor muscles and fascia.

The pelvic floor can hold tension due to bad body mechanics and habits including posture, seating, gripping patterns, stress, anxiety, damage from pregnancy and childbirth damage, history of constipation, bowel disorders, urinary tract infections.
Releasing pelvic floor muscles and tissues can give patients a sense of tension release, reduction of pelvic pain, and over time in an increased range of movement in the muscles and fascia. The increased range of motion can result improved muscle function, better contraction and relaxation of the muscles, improved muscle coordination, and realignment of pelvic organs.
Pelvic Floor Manual Therapy Can Help With:
Get evaluated and treated by a pelvic floor therapist
Start your journey by checking in with your doctor. In some states a doctor's referral is required to seek the care of a pelvic floor therapist. If your doctor needs more information about pelvic floor therapy, you can call a pelvic floor therapy office to talk to your doctor or look up some articles about pelvic floor therapy to show your doctor. Pelvic floor therapists work in most major hospitals, large clinics, and in smaller outpatient clinics like Fusion Wellness PT/ Femina PT.
Resources
Weiss (2011) : Pelvic floor manual therapy for decreasing pelvic floor hypertonus effectively ameliorates the symptoms of the urgency/frequency syndrome and interstitial cystitis
Berghmans B. (2018). Physiotherapy for pelvic pain and female sexual dysfunction: an untapped resource. International urogynecology journal, 29(5), 631–638. https://doi.org/10.1007/s00192-017-3536-8
Lawson, S., & Sacks, A. (2018). Pelvic Floor Physical Therapy and Women's Health Promotion. Journal of Midwifery & Women's Health, 63(4), 410–417. doi:10.1111/jmwh.12736
Faubion, S. S., Shuster, L. T., & Bharucha, A. E. (2012). Recognition and Management of Nonrelaxing Pelvic Floor Dysfunction. Mayo Clinic Proceedings, 87(2), 187–193. doi:10.1016/j.mayocp.2011.09.004

Weiss, J. M. (2001). PELVIC FLOOR MYOFASCIAL TRIGGER POINTS: MANUAL THERAPY FOR INTERSTITIAL CYSTITIS AND THE URGENCY-FREQUENCY SYNDROME. The Journal of Urology, 166(6), 2226–2231. doi:10.1016/s0022-5347(05)65539-5
** This information is for educational purposes only and is not intended to replace the advice of your doctor. **